Source – financialpost.com
"…More Canadians are setting their sights on small-town living and that's heating up housing markets in the nooks and crannies of the country, from Truro in Nova Scotia, to Chilliwack in British Columbia…In Atlantic Canada, Re/Max predicts housing prices will increase 20 per cent on average in Truro, N.S., by the end of 2022. That is on top of the 46 per cent increase the community already experienced from the first quarter of 2021 to the first quarter of 2022"
Heat's still on in small-town real estate — and these are the hottest spots in Canada
And in some markets it's still possible to find a bargain
Gigi Suhanic, Apr 14, 2022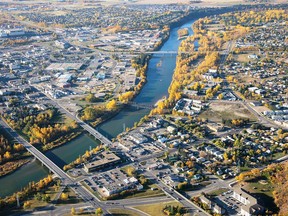 More Canadians are setting their sights on small-town living and that's heating up housing markets in the nooks and crannies of the country, from Truro in Nova Scotia, to Chilliwack in British Columbia.
Homebuyers seeking "liveability" and affordability in smaller markets have already driven up prices in some areas by 17 to 46 per cent, year over year in 2021 and early in 2022, according to a new report from Re/Max Canada.
That trend is expected to continue. Re/Max predicts prices will increase on average by 3 to 20 per cent for the rest of 2022.
"Despite the fact that the national housing market still has challenges to overcome, smaller communities are viable options for Canadian homebuyers looking for the right balance between liveability and affordability. The increase anticipated for home prices for the remainder of 2022 … is a good indicator of the appeal of these communities," Christopher Alexander, president of Re/Max Canada, said in a release.
The brokerage defines smaller markets as those with a population of less than 440,000. It also looked at "secondary markets," which have a population of 100,000 or less. Re/Max analyzed sales and pricing based on the communities with the highest growth in population in 2021.
In Atlantic Canada, Re/Max predicts housing prices will increase 20 per cent on average in Truro, N.S., by the end of 2022. That is on top of the 46 per cent increase the community already experienced from the first quarter of 2021 to the first quarter of 2022.
In Ontario, smaller communities playing host to hot housing markets include Arnprior, just west of Ottawa, Oshawa, east of Toronto, and Woodstock, in the southwestern part of the province.
Home prices in Arnprior are forecast to end the year up 15 per cent on average at $689,897, after increasing 17 per cent from 2021 to 2022. In Oshawa, the report predicts average prices will end the year at $1,204,873, up 15 per cent. The average price of housing in Woodstock is predicted to rise 8 per cent to $900,310.
"Throughout the pandemic, local Re/Max brokers have reported an influx of out-of-town buyers seeking affordable housing, larger living spaces and a close-knit community feel. Many of these regions, including Oshawa, Carleton Place, and Arnprior, already have the infrastructure and public transportation in place, offering residents an easy commute to work in the city," the report said.
Many of the small markets in Ontario don't look particularly affordable, with home prices sitting at close to $1 million. But some communities in Alberta and B.C. offer buyers a better deal.
For example, in Brooks, Alta., about 200 kilometres southeast of Calgary, the average price for 2022 is expected to clock in at $344,296, up 10 per cent over the rest of year.
In Cranbrook, in southern B.C., the average price is forecast to rise 10 per cent to $411,301.
In fact, the report notes that places such as Cranbrook and Chilliwack, B.C., and Red Deer, Atla., could be buyers' markets.
"Over the past few months, these regions have seen stronger buyer confidence and less urgency to purchase a home. This has resulted in fewer bidding wars and is signalling that the market is beginning to settle; however, it is too early to predict indefinitely," the report said.
That is something you don't often hear about Canadian real estate.
https://financialpost.com/executive/executive-summary/posthaste-heats-still-on-in-small-town-real-estate-and-these-are-the-hottest-spots-in-canada