Source – storeys.com
"…It's safe to say the secret about New Brunswick as a new place to call home is out. In search of mortgage-free homes and more living space, Canadians from other provinces sold their homes and packed their bags for the province….& the cost of homes in New Brunswick has risen almost as dramatically as the tide in the province's famed Bay of Fundy"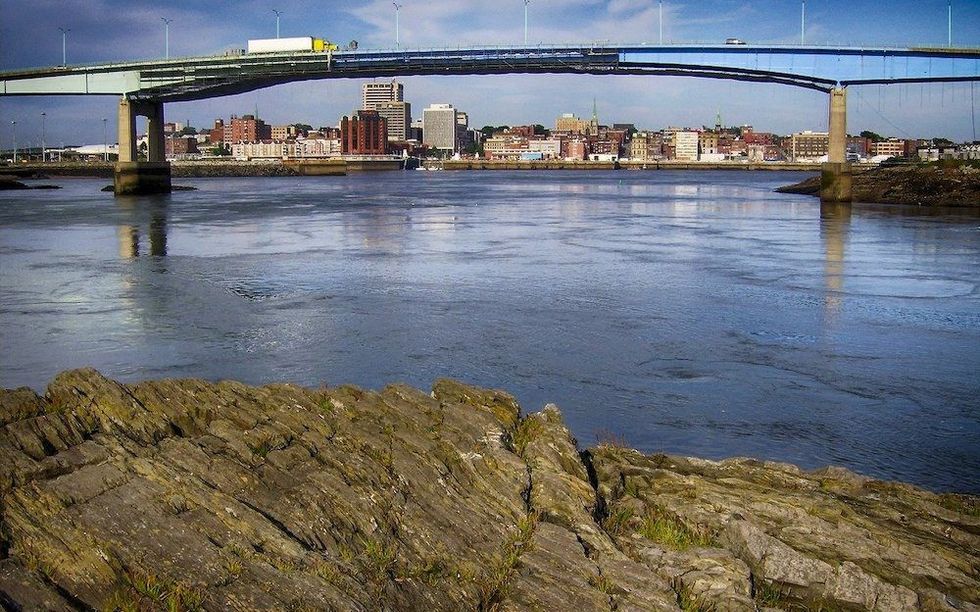 New Brunswick Home Prices Have Soared; Are Out-of-Province Buyers to Blame?
Published: 4:53 PM Dec 8, 2021
The cost of homes in New Brunswick has risen almost as dramatically as the tide in the province's famed Bay of Fundy.

According to figures released recently from the Canadian Real Estate Association (CREA), the relatively modest east coast province saw the largest one-year increase in home prices of all Canadian provinces.

The benchmark price for single-family homes was $293,500, an advance of 34.1% on a year-over-year basis in February. By comparison, the benchmark price for townhouse/row units was $191,500, up sharply by 41.6% compared to a year earlier, while the benchmark apartment price was $228,500, an increase of 29.1% from year-ago levels.

That's not to say that New Brunswick's home prices aren't still incredibly affordable compared to many other parts of the country, like Vancouver, where the average home price has climbed to $1,199,400; the Greater Toronto Area (GTA), where the average price tag is now $1,163,323; or even Calgary — which has been celebrated as an affordable option — where average home prices are just $460,100.
In fact, earlier this year, a campaign called "Live in the Moment NB" launched to entice out-of-province Canadians to move to New Brunswick, touting the province's cheap housing costs. Driving home the point, the Live in the Moment NB website features an online tool that compares the cost of homes in Vancouver, Calgary, Montreal, and Toronto to the cost of one in New Brunswick.
Created by the Province of New Brunswick in partnership with the economic development committees of some of its largest cities, the campaign targets Canadian urbanites from across the country.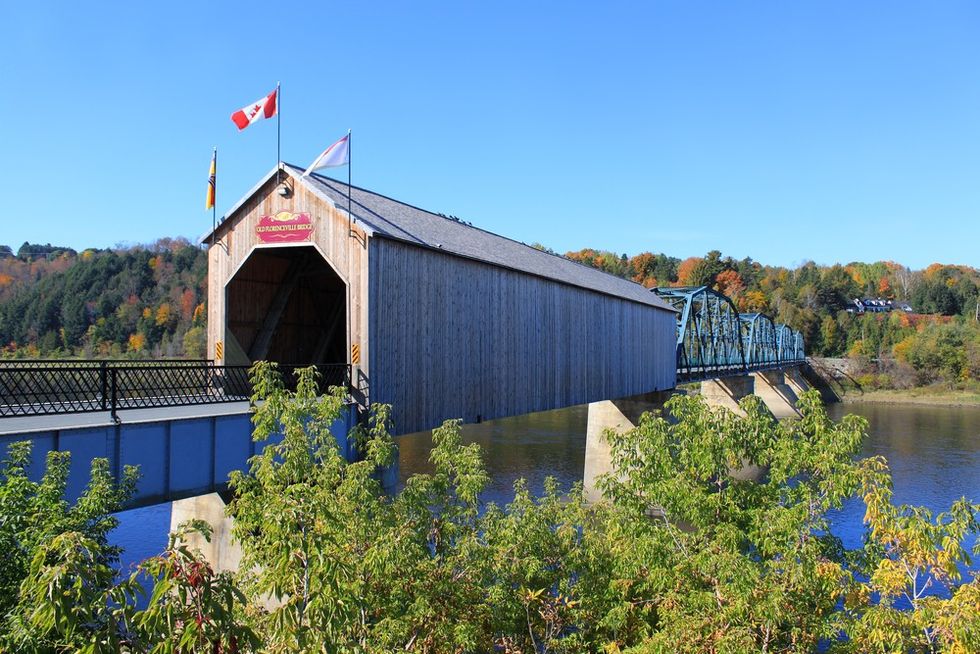 Known as the "Picture Province" for its stunning coastline, aside from its relatively attainable cost, another major appeal of New Brunswick is its abundant outdoor space and access to nature — especially for those who spent prolonged periods of time locked within the big city concrete throughout the pandemic. Not to mention, New Brunswick's cities have raised the bar on their food and drink scene in recent years, with celebrated culinary spots where cosmopolitan expats feel right at home.
With the newfound work-from-home-culture courtesy of COVID, relocating to other parts of the country became a new possibility for countless Canadians. So, eyes and dollars both turned to New Brunswick.

Whether inspired by the wide-reaching campaign or personal research, it's safe to say the secret about New Brunswick as a new place to call home is out. In search of mortgage-free homes and more living space, Canadians from other provinces sold their homes and packed their bags for the province.
"We are seeing rising prices across the country, but the Atlantic regions have seen an increase in out-of-town buyers due to the relative affordability out here," says Corey Breau of RE/MAX Professionals Saint John. "Saint John in particular has experienced a lot of buyers coming from Ontario and out of province, they are currently the ones driving demand in the region."
But, depending who you ask, the result may be too much of a good thing, leading to unaffordable real estate realities for some segments of the existing local population — particularly, the young New Brunswick residents who have yet to enter the housing market. The province saw its inventory of homes fall from 4.8 months in October 2020, to 2.6 months in October 2021.
"There is a lack of supply currently in New Brunswick, which is mostly affecting first-time home buyers looking to enter the housing market. The increase in demand will have a negative impact on those currently looking to buy," says Breau. "But there is a positive impact on the local businesses and economy and we envision this trend continuing into 2022."

In the spring, then-recent New Brunswick residents Madeline and Mitchell — a 20s-something couple who previously lived in Toronto — expressed concerns to STOREYS that the province's relatively affordable real estate market may attract buyers "for the wrong reasons." Meaning, they'd purchase homes as investment properties and hike up the rents for new tenants. It's a legitimate concern. That, and the fact that priced-out would be buyers will stay stuck in the rental market.
"While the attractiveness of New Brunswick to out-of-province real estate purchasers is beneficial for some, it has created bidding wars on homes in the resale market that has contributed to the steep rise in home prices," says Grant Cormier, executive director of the New Brunswick Non Profit Housing Association (NBNPHA). "Unfortunately, this will make it difficult for first-time home buyers to get into the housing market. The result will be an increase in the demand for rental housing. The market is responding to this increased demand, however rental rates are also rising dramatically and the new supply of rental units will be out of reach for many young, low-income families, in New Brunswick."
Cormier points to the increasing prevalence of both out-of-province and in-province investors who are buying investment properties and hiking up the rents to unattainable prices. "We have coined these renovictions — the purchase and renovation of multi-unit buildings, followed by large rent increases that are pushing people out of these properties, putting them at risk of becoming homeless or forcing them to rent other units that may not be adequate housing for them," he says.
Cormier says this is more prevalent in urban areas where the supply of affordable housing is not keeping pace with the demand and that municipalities should take a page from Toronto's book with the city's newly adopted inclusionary zoning policy. "The NBNPHA is advocating for municipalities to introduce affordable housing requirements for private developers and incentives for non-profit developers to ensure an adequate supply of affordable housing," he says.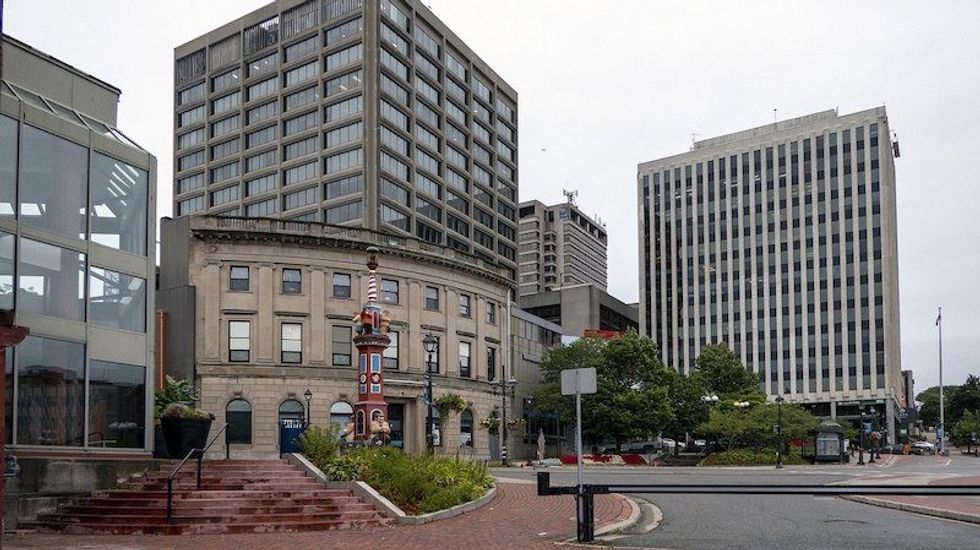 There is indeed an increase in out-of-town buyers purchasing investment properties, confirms Breau. "But those buyers hiking up rental prices is not the major concern, for now," he says. "The biggest challenge present in the New Brunswick housing market is the lack of supply, which is putting pressure on prices. With current demand levels, landlords are able to charge higher rents."
While the influx of out-of-town buyers inevitably compounds the province's supply issue, there are undeniable benefits to the entry of new residents and their dollars to New Brunswick. With their arrival comes new businesses and subsequent employment opportunities, a richer cultural fabric, and money to support existing local businesses (and perhaps a new friend or two).
"Although I don't think you can necessarily comment on the campaign's impact on provincial housing prices and the many reasons for the rise in prices, I do think the campaign was a great success for New Brunswick," says Susy Campos, CEO of 3+ Corporation and "Live for the Moment NB" campaign spokesperson.
"Marketing New Brunswick and presenting our great province and all of its regions was a first in many ways and we became a part of the dialogue. We were in the conversation and that can only be a good thing in the long term to help address the challenges of population growth. We've also seen increases in residential and multi-residential development, which has been great for the economy and will help to meet the growing demand for housing across the province."
The reality is, growing pains are inevitable with shifting demographics. And New Brunswick's supply issue and subsequent affordability crisis isn't unique to the province — it's a headline-making theme throughout most of the country.
On the positive, the good news for New Brunswick's first-time homebuyers is that parts of the province will soon see their property taxes decrease, thanks to an increase in construction and higher assessed values on houses. So, at least there's that.
Erin Nicole Davis is a born and raised Toronto writer with a passion for the city and its urban affairs and culture
https://storeys.com/new-brunswick-home-prices-rise-out-of-province-buyers-to-blame/