Source – nationalpost.com
"…New Brunswick's market is on fire. July sales were 11.5 per cent above the five-year average for the month, while year-to-date sales are 40.8 per cent higher than a year ago… Prices are ballooning in Nova Scotia, too. The benchmark price in Halifax-Dartmouth for July, $452,285, was 23 per cent higher than it was a year ago. The situation is even more intense in the remote Annapolis Valley, where the benchmark price rose by 35.5 per cent"
Atlantic Canada Continues Attracting Buyers In Droves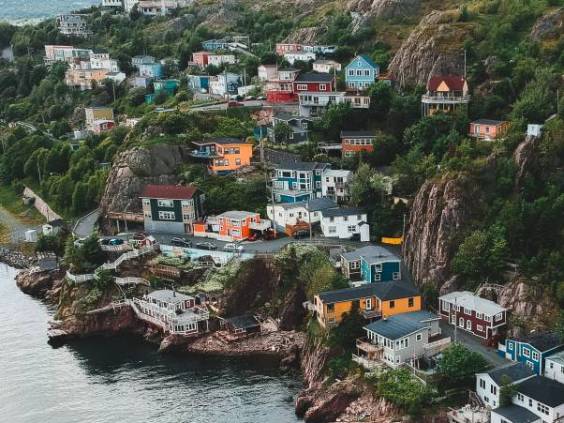 Erik Mclean / Unsplash
Not to be outdone by their more populous counterparts, Canada's eastern provinces continued attracting buyers in droves.
New Brunswick's market is on fire. July sales were 11.5 per cent above the five-year average for the month, while year-to-date sales are 40.8 per cent higher than a year ago. The average price for single-family homes, $254,500, rose by 32 per cent year over year, while those of townhouses and apartments increased by 24 per cent and 30.4 per cent respectively.
Prices are ballooning in Nova Scotia, too. The benchmark price in Halifax-Dartmouth for July, $452,285, was 23 per cent higher than it was a year ago. The situation is even more intense in the remote Annapolis Valley, where the benchmark price rose by 35.5 per cent to $293,503. Cape Breton, Yarmouth and the South Shore, not exactly Canada's most densely populated areas, all saw benchmark prices increase by between 18.2 per cent and 27.1 per cent year over year.
It's a bit of a mixed bag in Prince Edward Island, where sales activity not only fell off a cliff compared to July 2020, but came in below both the five- and 10-year averages for the month. Buyers, however, are still being pressured to pay high prices. The average price of homes sold in July was $369,838, 33.6 per cent higher than a year before and a new record.
Newfoundland and Labrador just had its best month on record. Sales in July were 37.5 per cent higher than a year before. Year to date, sales in the province are an incredible 79.8 per cent higher than they were in the first seven months of 2021.
Newfoundland is still home to some of the country's cheapest real estate. After rising by 11.7 per cent, the benchmark price for single-family homes in the province is still only $318,000 — for now. Both active and new listings are at their lowest levels in more than five years.
https://nationalpost.com/moneywise/canadas-normalizing-housing-market-still-generating-price-growth-the-countrys-rarely-seen