Source – charlottefm.ca
"….In New Brunswick, the report found that lumber exports have made double-digit gains this year as shortages boosted prices, but lower restaurant demand is contributing to a weak outlook for seafood exports. APEC projects a 4.5 percent decline in the province's real GDP this year and anticipates economic growth to be 2.8 percent in 2021, as more people return to work"
Atlantic Canada's Economy Should Grow By 3 Percent In 2021, Says Report
Saint Stephen, NB, Canada – Nov 1, 2020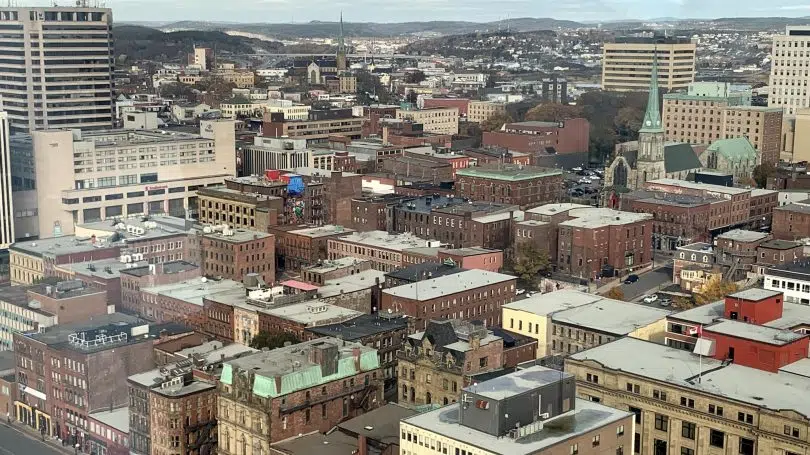 Image: Mark Leger/Huddle.
Atlantic Canada's GDP will grow by 3 percent in 2021 according to APEC's annual Atlantic Economic Outlook report, released Thursday.
The report predicts that recovery in global markets will boost merchandise exports. However, a rebound in the region's tourism revenues depends upon the easing of travel and border restrictions.
"Government programs have helped cushion the economic contraction this year," said APEC's Senior Policy Analyst, Fred Bergman, in a news release. "However, Canada and the four Atlantic provinces face a long road back to balanced budgets."
The report says that Prince Edward Island will be the regional growth leader again in 2021, but its tourism and aerospace industries will continue to lag. In Nova Scotia, the current border restrictions are expected to restrain immigration and population growth for the first half of next year.
"However, employment should rebound by over 3 percent next year assuming health restrictions ease and consumer confidence recovers," says Bergman.
APEC expects Nova Scotia's economy will decline by 5 percent this year following a steep decline in the second quarter. But it expects real GDP to rebound by 3.5 percent in 2021 with job gains and higher exports.
Meanwhile, in New Brunswick, the report found that lumber exports have made double-digit gains this year as shortages boosted prices, but lower restaurant demand is contributing to a weak outlook for seafood exports. APEC projects a 4.5 percent decline in the province's real GDP this year and anticipates economic growth to be 2.8 percent in 2021, as more people return to work.
For Newfoundland and Labrador, APEC expects real GDP to be down 6 percent in 2020. It forecasts real GDP to rebound slightly in 2021, up 2.5 percent with energy developments the prime risk factor.
"The impact of COVID-19 and low oil prices left Newfoundland and Labrador's economy as one of the hardest hit in Canada," said APEC's director of major projects, Patrick Brannon. "Mineral shipments will remain strong in 2021 but tough fiscal decisions are ahead for the province."
APEC also predicts major project spending will provide support in most Atlantic provinces next year as some investment returns.
Atlantic Canada's Economy Should Grow By 3 Percent In 2021, Says Report | 98.1 Charlotte FM