Authentic Maritime moments. As far as the eye can see.…In the southwestern corner of New Brunswick, along the Bay of Fundy, you'll find the Charlotte Coastal Region, which touches the U.S. border. In this area, exploration will take you to wave-swept shores, lighthouses, beaches, coastal trails, and provincial parks. Watch for breaching whales from the comfort of your expertly guided boat; spend a night in Saint Andrews, an iconic seaside escape; island hop from scenic beauty to coastal adventures.
Saint Andrews is also a haven of fine dining. If you're looking for an ultimate foodie experience, the Indulge Festival is a true delight for the food and wine aficionados. Shop in the historic downtown to find that unique treasure made by local artists and artisans. Enjoy whale-watching excursions on the Bay of Fundy, play a round of golf on the signature Algonquin golf course or stroll the 11 ha (27 acres) of Kingsbrae Garden. You can also drive on the ocean floor to Ministers Island at low tide to visit the historic summer home of Sir William Van Horne.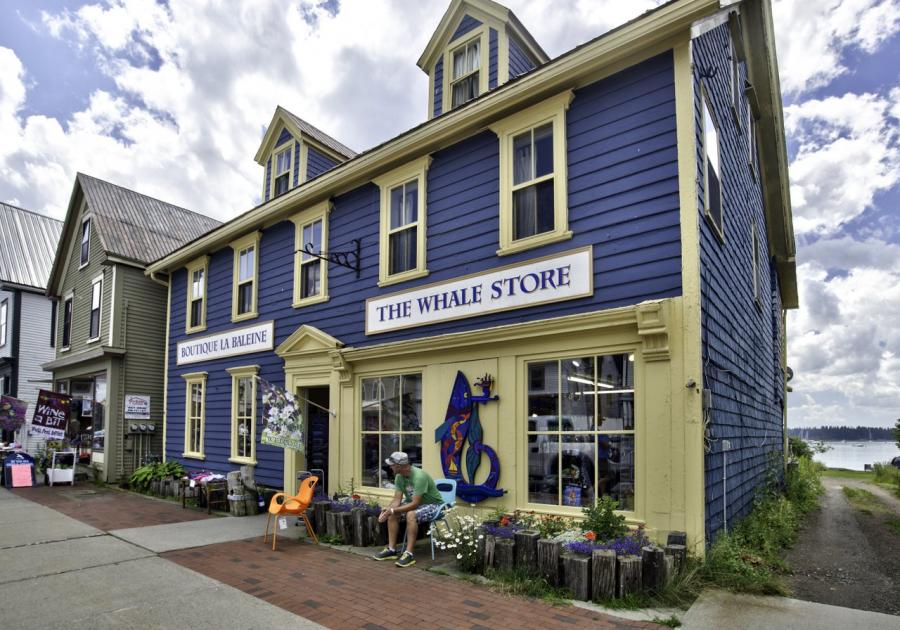 The Fundy Isles are a timeless experience—a world apart from the mainland yet just a ferry ride away. Campobello Island is perfect for whale-watching excursions, a stay at the provincial park, and a visit to the heritage cottage and grounds of Roosevelt Campobello International Park. Grand Manan Island is a 90-minute ferry ride to rugged cliffs and shorelines guarded by lighthouses and teeming with birds and marine life. Deer Island has beautiful coastal vistas, beaches, sea kayaking, hiking, cycling, and artisans.
In St. Stephen, opposite Calais, Maine in the USA, you'll find a border town defined by a sweet history—it's home to Ganong, Canada's oldest candy company. Visit the Chocolatier's shop downtown, then take a short drive to explore the trail at Ganong Nature Park.
Charlotte County located in the extreme S.W. corner of the province is just a step away from the historical gems of coastal Maine.
With the highest tides in the world, this pristine corner of New Brunswick has unlimited economic potential.
This 1.16 acre country retreat is selling for land value – "As Is, Where is"
High Ariel View of Property & House
The 'bones' of the house are structurally solid & with a determination & vision, would make a great family home – Note: There are no interior photo's of the house presently available
There is a major financial up-side to the individual or couple who can breath life back into this 'diamond in the rough". Located only 20 min. to St. Stephen & 45 min. to the charming, internationally renowned tourist mecca of St Andrew.
FINANCING OPTION:
Based on a 25% down-payment of $7125 (CDN), the corresponding monthly payments for the outstanding balance of $21,375 (CDN) is as follows:
5 years @ 5% = 60 payments @ $403.37
PAN: 01411903
LOCATION: 30 LYNNFIELD ROAD
TAXING AUTHORITY: 520 – L.S.D. OF/D.S.L. DE SAINT JAMES
PROVINCE: NEW BRUNSWICK